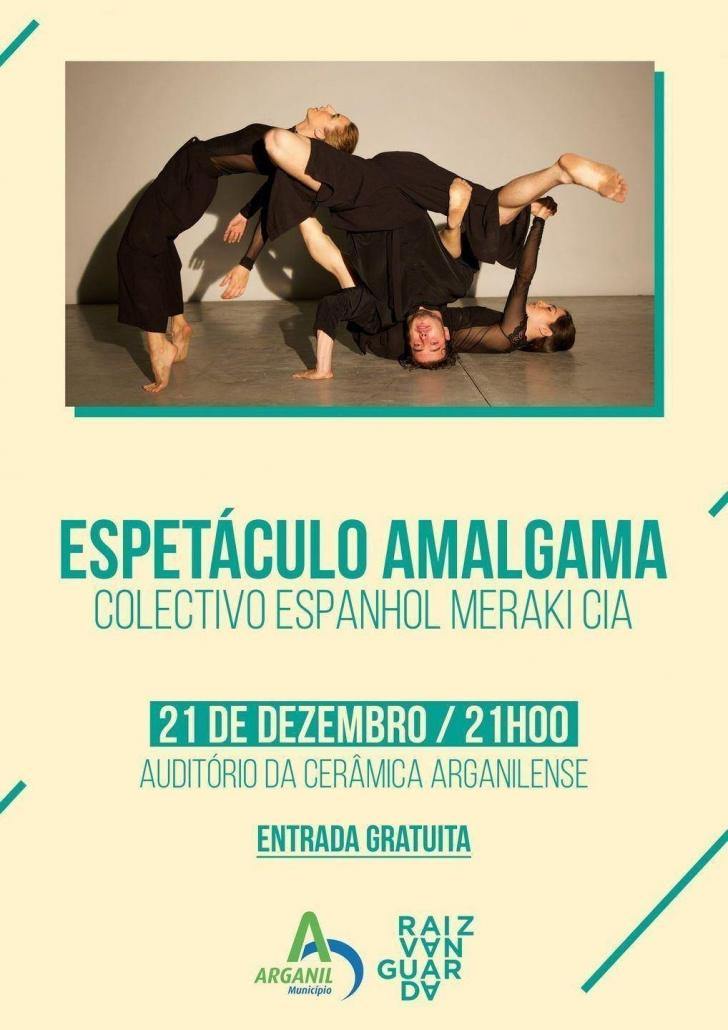 AMALGAMA
PT
Amalgama explora o cruzamento entre o flamenco, o breakdance e a dança contemporânea. O título refere-se a uma liga metálica de dois ou mais materiais. Ao mesmo tempo, a uma des(organização) de pessoas e matérias de diferente origem.
O processo criativo aproxima o flamenco do breakdance e da dança contemporânea, num diálogo que pretende quebrar os limites entre estas disciplinas, oferecendo uma combinação que esconde a origem do movimento.
Coreografia e interpretação de Paula Castañón, Lucas García e Olimpia Oyonarte
Música de Andrés Alonso
Produzido por Meraki Cía.
Com co-produção de Laboral Centro de Arte y Creación Industrial, Espacio Tangente and El Huerto Espacio Escénico
Trailer: https://vimeo.com/229845603
EN
Amalgama is a multidisciplinary project that explores the exchange between flamenco, breakdance and contemporary dance using an original soundtrack.
The title refers to an alloy of two or more metals. In the same way, it expresses a confused mixture of people or things of different origin or nature.
The creative process approaches the union between flamenco, contemporary and urban dance. A dialogue that seeks to break the limits between these disciplines and offer a combination that can not show clearly the origins of the movement.
Choreography and performance: Paula Castañón, Lucas García and Olimpia Oyonarte
Music: Andrés Alonso
Produced by Meraki Cía.
Co-produced by Laboral Centro de Arte y Creación Industrial, Espacio Tangente and El Huerto Espacio Escénico
To see a peak of the performance, follow the link to Meraki Cía's teaser trailer: